Posted on
April 15th, 2018
by roger
There's a new fancy high-tech $100 bill that will be hitting the streets.
Made for the US Treasury Department by Crane & Co, Dalton, MA, US (who also makes paper currency for a number of other world governments), the new bill features a number of new security innovations; amount them are a 3-D ribbon, an image of an inkwell that changes to a Liberty Bell, as well as other features introduced on earlier denominations.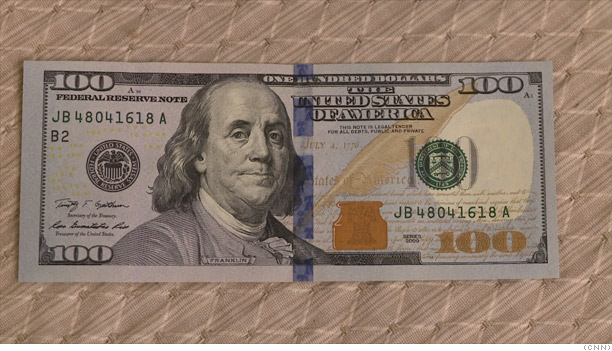 Originally posted 2010-10-27 02:00:07.